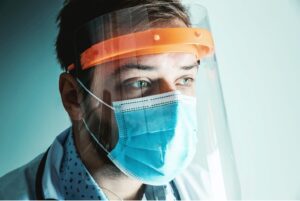 Franchises in the fast-food industry are facing many challenges as the economy begins to recover from the massive set-backs caused by the pandemic. One such challenge is finding adequate numbers of qualified workers. Despite a current unemployment rate of around 6% in the U.S., nearly double the pre-pandemic rate, the labor market remains one of the biggest challenges for fast-food franchises.
In March of 2021, the country added some 280,000 jobs in the leisure and hospitality industry, which includes the restaurant industry, but the hiring rate still was not enough to meet the industry's need. Some franchises have turned to unconventional methods to try to gain much-needed staff.
In November of last year, Taco Bell held a mass-hiring event in the parking lots of 400 of its locations, in an attempt to fill 2,000 positions. With plans to bring on at least 5,000 new employees by the end of April, Taco Bell held another round of these job fairs at more than 2,000 of its stores this month. Through this hiring blitz, the franchise hopes to make up for the slower rate of hiring that its stores have had due to the pandemic. In truth, the staffing challenges pre-date the pandemic, and many fast-food chains are responding by raising starting pay rates to levels above the minimum wage and by implementing other benefits in an effort to bring in and keep top talent.
Tuition Benefits Shown To Help Retain Employees
More and more franchises are using creative means to attract and retain workers, including offering tuition benefits to their employees. These programs allow employees to pursue college degrees with financial assistance from the company. Many of the leading names in the quick service restaurant field, especially, have added or increased tuition assistance programs for their workers as an added perk to attract top talent. Taco Bell, Chipotle, and KFC are among the growing number of restaurant chains turning to these benefits to improve employee retention.
Overall, companies that have used such programs have seen positive results, including higher retention rates among those who have taken advantage of the education assistance through their workplace. Chipotle has reported that the workers who move forward with their education through its program are more likely to move into management positions with the company, thereby strengthening the internal growth of the company by investing in its current employees.
Supply Chain Challenges Lead To Increased Prices
In addition to labor challenges, many franchise restaurants are struggling with issues related to supply-chain limitations. For example, the pandemic has affected the availability and price of ketchup, a key condiment for a major portion of the industry. With the transition to higher rates of takeout over eating in restaurants, and with the attempt to minimize contact that could spread germs, quick service restaurants turned almost exclusively to using ketchup packets. The increased demand and insufficient availability have caused prices to increase by 13%. Long John Silvers, which has about 700 locations nationwide, reportedly spent half a million dollars more on ketchup packets during 2020 than it had in previous years. Even with higher prices, though, supply is limited. As in-person dining facilities reopen, some business owners have even turned to purchasing ketchup from retail stores to meet the demand.
California Franchise Attorneys
The laws affecting franchisors and franchisees might come off to you as complex and overwhelming. Because of this, it is recommended that you consult with an experienced franchise lawyer to ensure that your business succeeds with its endeavors. Mohajerian Law Corporation is dedicated to helping California franchisors and franchisees with various legal services including the negotiation of agreements and the resolution of disputes. To learn more about how we can help you, touch base with Mohajerian Law Corporation by calling (310) 556-3800 or by contacting us online.