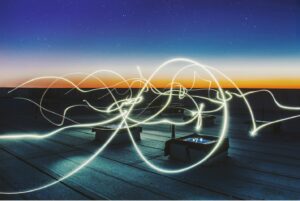 San Diego and SDG&E Reach Agreement
On May 25, 2021, the San Diego City Council voted 6-3 to approve a franchise agreement between the city and San Diego Gas & Electric. SDG&E, an energy utility that provides gas and electric services, is a subsidiary of Sempra Energy, which is likewise based in San Diego. The agreement means that SDG&E will continue to provide energy services to San Diego residents for the next 10 years and includes an option to extend the agreement an additional 10 years. The franchise agreement was approved after a lengthy debate and public comment by 120 citizens. In exchange for providing energy, SDG&E will be paid $80 million to cover the franchise agreements while an additional $30 million will be allocated to help meet the City's climate-related goals. In the end, the City Council and SDG&E determined that the deal, which was negotiated by Mayor Todd Gloria, was too good to pass up. The agreement has several out clauses and also allows for the city to purchase SDG&E from Sempra at the going rate and municipalize the utility under public oversight. Though the agreement is new, SDG&E has held exclusive franchise agreements to provide energy services with San Diego for over 100 years.
In Spite of Agreement, Questions Remain
Although the City and SDG&E agreed on an $80 million franchise fee for providing energy services, they are still at odds over other issues and outstanding franchise agreements. In January 2020, the City of San Diego sued SDG&E for more than $35 million after the City had to pay to move the utility company's equipment during the Pure Water project. Then, after the previous energy services franchise agreement expired in January 2021, the two sides began bickering over SDG&E's progress in burying power lines across the city. San Diego's city attorney's office has claimed that SDG&E was both overcharging for its services in burying the power lines and had engaged in a purposeful slowdown on the project while waiting for the new franchise agreements to be signed. SDG&E, however, claimed that they were not authorized to work on burying the lines after the prior franchise agreement expired, but some in the City saw that as little more than an excuse. Indeed, some members of the City Council expressed concerns that San Diego was agreeing to a massive, new franchise fee with SDG&E while the two parties are engaged in litigation over Pure Water and a contentious standoff over burying the power lines.
Going Forward
In spite of these outstanding issues, the City voted in favor of the new $80 million franchise agreement after it received support from a broad cross-section of individuals and groups, including San Diego residents, politicians, union members, and local business interests. A massive deal of this kind can only mean good things for other businesses and entities looking to sign franchise agreements in the State of California in the future.
Sources:
https://www.kusi.com/san-diego-city-council-agrees-to-franchise-agreements-with-sdge/
https://www.voiceofsandiego.org/topics/government/city-sdge-ready-to-ink-one-deal-while-fighting-over-another/